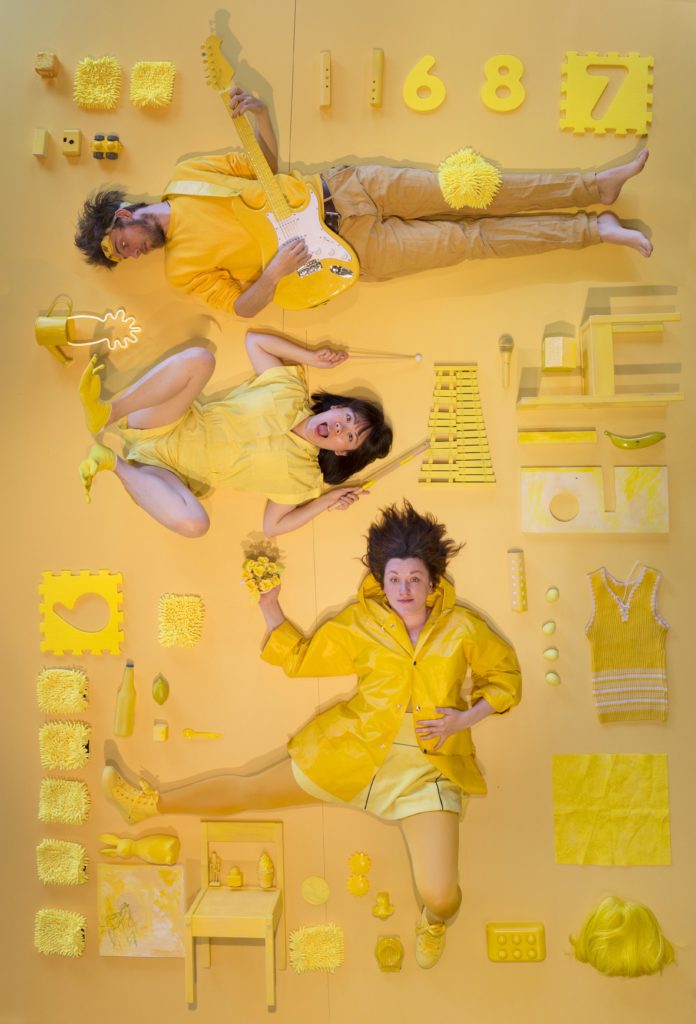 GEEL
Mime Wave & 2-ater Productions
Our studio has created the design for the GEEL theater piece. The poster and the design of the decor were created in collaboration with theatermaker Anastasiia Liubchenko (MIME WAVE).
A magical, musical mime in a yellow city. In Geel, the public is taken into a yellow world where everything, but really everything, is yellow. Even the visitors sit on yellow cushions. Yellow is the color of the sun, of joy. With her mime game Anastasiia Liubchenko brings all kinds of funny yellow residents to life. The original live music from Thijs Felperlaan and Yung-Tuan Ku increases the magic.
It is enjoyment in the yellow city. Until appears blue. That is not our color. We don't know that. Something unexpected arises in the battle of yellow against blue.
Recensies:
https://vanaf2.nl/voorstellingen/644118/
https://www.theaterkrant.nl/recensie/geel-2/mime-wave-2-ater-producties/